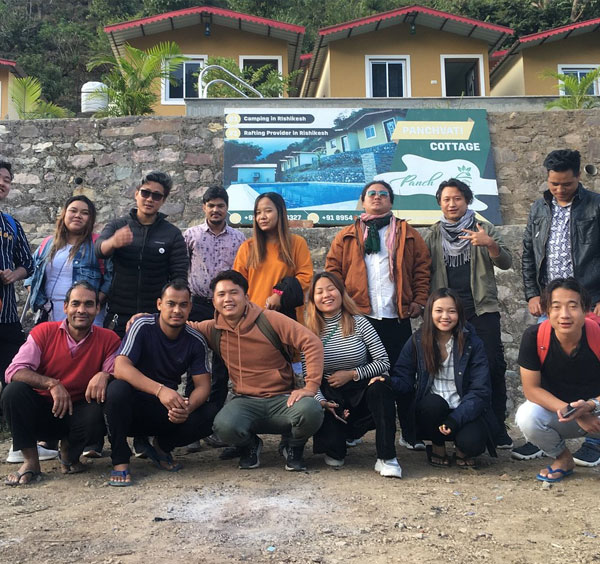 In Rishikesh camping packages range in price from Rs 1500 to Rs 2500 per person, depending on the activities and campground you select. Season, day of the week vs the weekend, number of campers, and camp type are all factors that affect Rishikesh camping packages. Couple Camp, Family Camp, Group Camp, Riverside camping, jungle camping, and luxury camping.
One of the most well-liked camping locations in India is Rishikesh. Visitors come here from all over the nation to experience the tranquil beauty and exhilaration of white water rafting Rishikesh. The area is well-known for both its spiritual tourism and the adventure activities at nearby locations. Visitors to the area have access to a variety of recreational opportunities, including kayaking, zip lining, bungee jumping, Riverbank Side camping with a bonfire Music, and rafting on the Ganga River.
Panchvati Cottage The best campsites in Rishikesh for your consideration. We are sure to have a campsite that will meet your needs if you're camping in Rishikesh.
The camping packages are cost-effective thanks to Panchvati cottage early booking incentives, which help make the vacation cheap.
Book Now
One of the closest upscale campsite to the Ganga River is this one. On the Badrinath Highway, 16 km from Rishikesh City, is a location where people go to enjoy the peace and quiet of nature. The journey offers magnificent views of the mountains, White Sand Ganga Beach, a charming hamlet, and some woodland stretches while being surrounded by breathtaking flora and 300 metres from the Ganga River.
300 metres from the beach and the Ganga River
Luxurious camping with a bathroom attached
The campground features a swimming pool with a view of the Mountain and safety gear for the Ganga Beach activities.
Every meal and every evening snack
Bonfire and evening music.
Stay in pristine, comfortable luxury campgrounds.
Outdoor activities such as volleyball and badminton
The most well-liked adventure package in Rishikesh includes camping with river rafting. There are three different versions of this package, each with a different rafting stretch or distance.
The best and most reasonably priced camping rafting package for a tight trip budget is camping with 10Km Rafting (Marine Drive to Shivpuri). It would be possible to go rafting from Marine Drive to Shivpuri. In comparison to the 9 km (Brahmpuri) stretch, it is also considerably more interesting.
Shivpuri to Nim Beach in Rishikesh, a 16-kilometer rafting trip, is the most popular among young people due to its exciting grade 3+ rapids. The rafting segment there is the busiest in Rishikesh.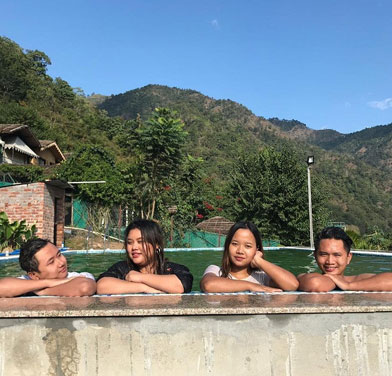 For campers, camping beside the Ganga river is like camping in heaven. This Shivpuri riverside beach camp is solely open to nature lovers, people seeking peace and quiet, and people who wish to be surrounded by the hypnotic murmur of the Ganga River. This riverbank beach camping in Rishikesh is the greatest site to camp in Rishikesh if you want to experience nature's tranquilly in its purest form.
The Ganga River is 300 metres away.
Spick-and-span and cosy mountain Cottage
Music and lights
Every meal (Lunch, Dinner, Breakfast)
Alcohol & Non-Vegan Food are not permitted.
Bonfire after dark
Outdoor activities such as volleyball and badminton